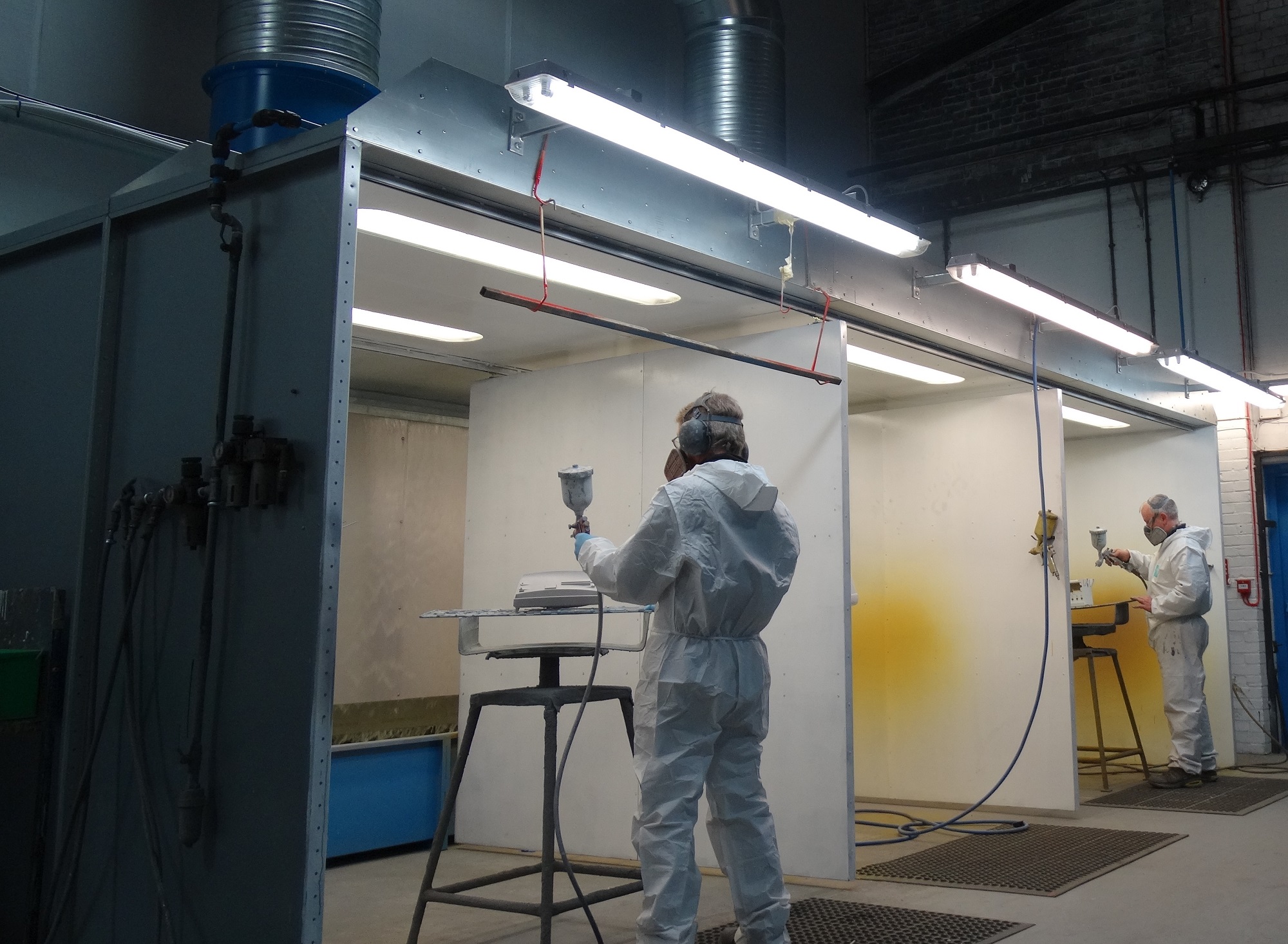 New Spray Booths Bring Significant Environmental Benefits
In April, two new wet back spray-booths were installed at our Harlow based finishing facility. Replacing an old pair of dry back filters booths, this latest capital investment is aimed at reducing our environmental impact to society whilst at the same time lowering noise levels in the paint department.
The old technology sprayed waste paint through filters and into the atmosphere, whilst the new units collect all the waste through a water catchment system that is contained and then recycled in an approved manner.
Supplied by Airflow UK the modular designed units were constructed out of galvanised steel and have superior overspray collection that maximises environmental compliance. The booths come with a patented 'cartridge fan' to ensure reliable uninterrupted production and are designed with a rapid filter change system to minimise maintenance downtime.
The most noticeable different however is the noise reduction between the old and new systems, making the working environment for the paint department much more agreeable.
An added advantage is the adjustable partitioning that allows increase capacity for larger items, giving us the capability to spray parts that up to 6 meters in length.