Quality Assurance
Harlow Group's policy is to provide high quality sheet metal fabrications and assemblies that meet or exceed our customer's expectations.
Our approvals include the following:
International aerospace standard BS EN 9100:2009 (AS9100 REV D)
Quality Management System of which is accredited to the international standard BS EN ISO 9001:2015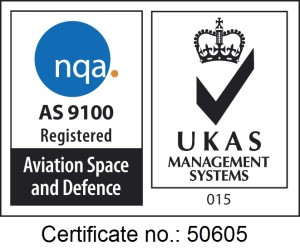 Please also review the following related documents:
Health & Safety at Work
Our policy is to provide and maintain safe and healthy working conditions, equipment and systems of work for all our visitors and employees. We will provide such information, training and supervision as they need for this purpose. The Harlow Group also accepts responsibility for the health and safety of third parties who may be affected by our activities.
We actively promote health and safety in the workplace and we will provide our clients information relating to our business activities upon request.
Corporate Responsibilities
The principles that have been adopted by Harlow Group Ltd give a clear understanding regarding the responsibilities we share with our customers and suppliers for certain social matters.
In the conduct of our activities, Harlow Group Ltd will deal openly and fairly with suppliers, customers and employees in all aspects of our business
Environmental
The Harlow Group is aware of its responsibility to the environment and the climate.
From recycling materials to reduction in energy usage, there are always new initiatives being pursued.
The company has been credited with the latest Sony Green Partnership Standard, which promotes environmental awareness in all areas of the business, including:
Energy saving factory lighting
Electrically driven press brakes
Reclaim powder process
Recycled nitrogen generation
Recycled cardboard
Recycled paper
Recycled metal
Returnable / re-usable packaging