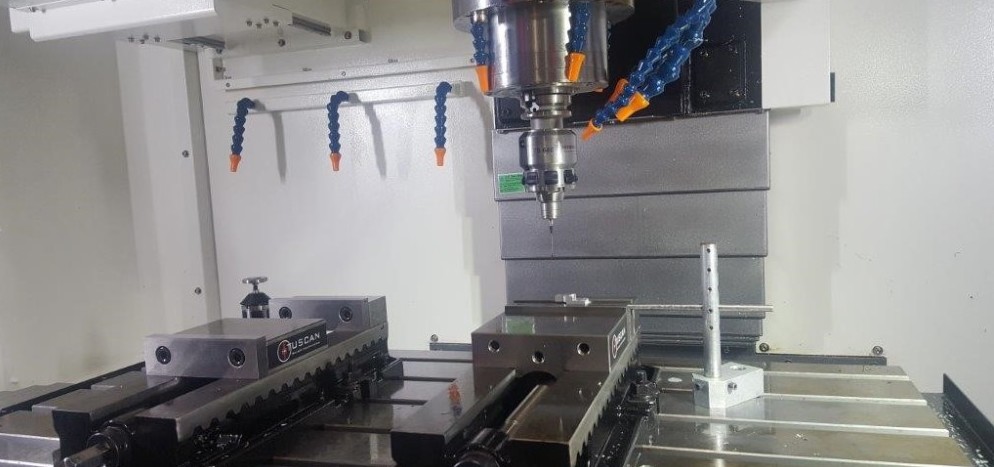 The Harlow Group has introduced a dedicated machining centre into the business.
We have invested in two of the very latest state of the art YCM (NXV1020A) milling machines. Driven by Heidenhain controllers the NXV1020A milling machines are highly accurate with direct drive motors and capable of producing market leading accuracy.
The machines have been carefully designed and produced with the most up to date advances available in mechanical and electronic technology. For instance the column is internally ribbed to achieve an excellent damping effect with an extra wide column base to maximize the cutting rigidity.
All axes incorporate the latest linear motion guide ways giving low friction, low noise and smoother movement in high-speed traverse.
>Other main characteristics include:
1120mm x 520mm table
Heidenhain TS640 Spindle Probe
Heidenhain TT449 Touch Probe
30 pocket 1.8 second tool changer
If you would like to know more about our machine or want to discuss specific requirements then please contact the commercial department…..