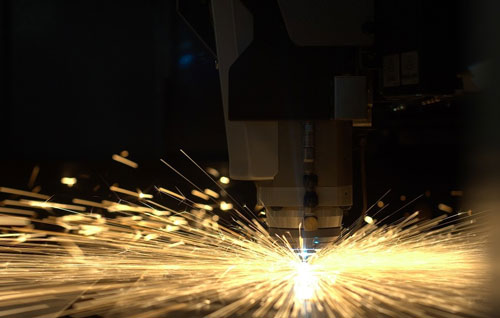 It's only been a couple of years since cutting metal using fibre laser technology was introduced, but in that short space of time it's been the 'go to' machine for producing metal blanks.
Since its introduction in 2014 our own Amada FLC 3015 AJ Fibre Optic has significantly increased our capacity. We believe that by investing in the best equipment pays dividends on our flexibility and responsive to our customers.
The machine dramatically increases cutting speeds and expands the range of materials that can be manufactured to include copper, brass and titanium. Another major benefit to the market is the superior edge quality when compared with traditional CO2 laser cutting. This can often eliminate the need for secondary operations such as de-burring and rumbling.
By working in partnership with our clients this investment is made to provide a service that delivers the highest quality, whilst maintaining our reputation for being competitive in today's global environment.
Other benefits include:
Faster sheet change time with material autoloader
Faster material processing –up to 100 m/min cutting speed
Lower running costs – 70% electricity saving compared to CO2 laser
Reliable laser beam productivity
Superior edge quality